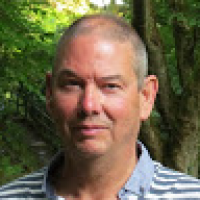 John Priest
Action & Adventure, Science Fiction, Children's, Advice & How To
I write for children and adults, but mostly for children. My children's stories range from thrillers, sci-fi books to my latest real-life picture book called, Jack goes to Hospital, a book for parents and children. It has tips to show parents how to keep their kids stress-free at Hospital. My first book was Naughty Nigel Runs Away, followed by Tom's Birthday Treat. I recently released two funny & entertaining children's picture books; My Dinosaur is ALIVE!! and Santa Claus is a ZOMBIE!
I hope you enjoy them all!
Video
Free books for children
Recommended Featured Books
""Give everyone more in use value than you take from him in cash value. Then you are adding to the life of the world by every business transaction." – Wallace D. Wattles (The Science of Getting Rich)"
Ways to reach John Priest